Iam proud to be part of  the Global Artist's giving Back group  from Give Back to Nature. For every sale  made through my website,  a donation will given to this project.  By buying one of my images you will directly contribute to: Reduce extreme poverty and restores healthy forests by employing local villagers to plant millions of trees every year. By contributing to this project, you will help Give Back in many exciting ways:
• Help recreate healthy forest systems that will preserve wildlife habitat and endangered species
• Purify water sources
• Control flooding and erosion
• Help replenish the soil with nutrients needed for farming
• Improve air quality
• Contribute to a healthy food chain.
• Reduce land, air, and groundwater pollution.
• Protect our precious wildlife
• Stave off climate change
You will directly help the villages and communities which are suffering from extreme poverty by employing villagers. When farmers cannot grow anything, their farms fail and they have no option but to move to the overcrowded cities to look for work. Oftentimes they must resort to selling themselves or their families into slavery just to survive. You will also redefine waste workers as environmental heroes, giving them the financial and social recognition that they deserve. We all have the power to give back, empower people, restore hope, reduce poverty, and allow them to support their families.  
GET A PRINT OUT OF MY SHOP AND START PLANTING TREES.
For more information on this project visit Give Back to Nature's website.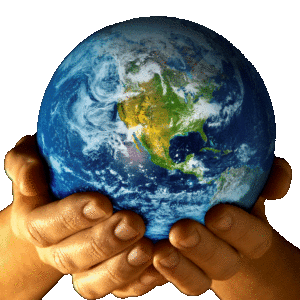 BE PART OF THE SOLUTION, NOT THE POLLUTION